Vintage MINOLTA X-700 35mm Film Camera with Minolta 50mm f/1.7 Lens & Accessories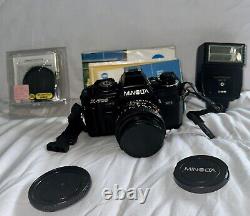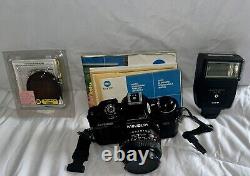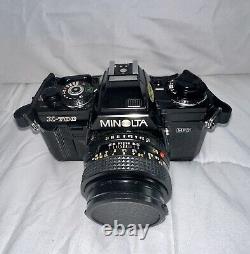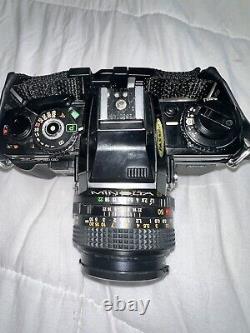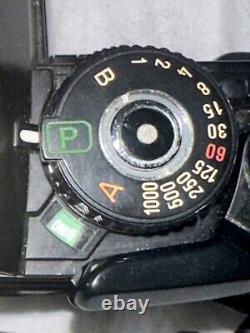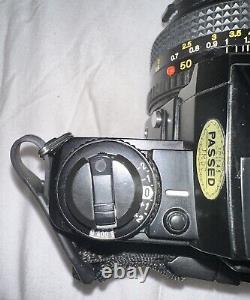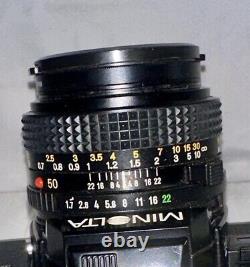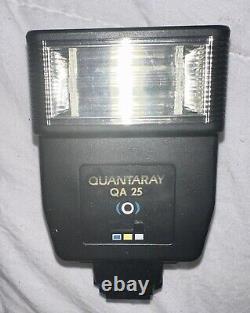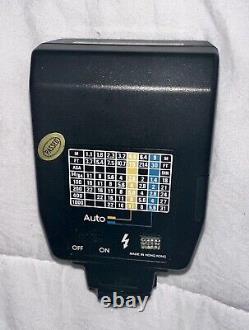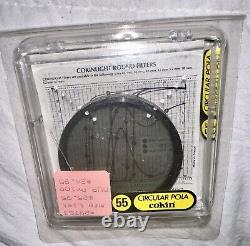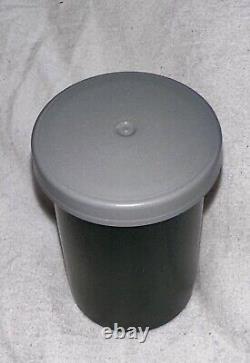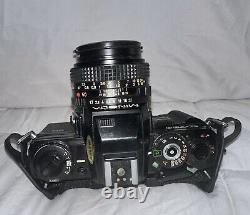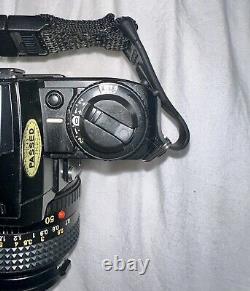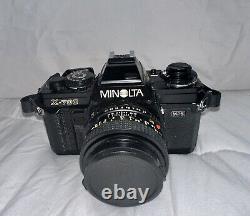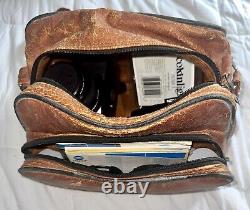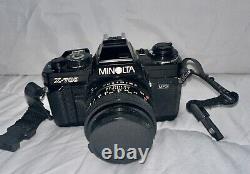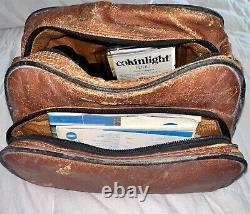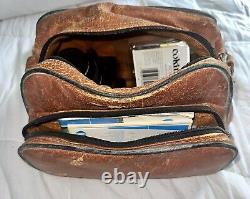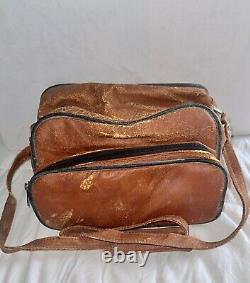 Capture the beauty of the world with this vintage Minolta X-700 35mm film camera. It comes with a Minolta 50mm f/1.7 lens and other accessories to enhance your photography experience. This SLR camera features manual focus and built-in light meter for precise captures.
The black Minolta X-700 camera is perfect for film photography enthusiasts. It belongs to the Minolta X series and is one of the best cameras of its time. Get ready to create stunning images with this camera and its 35 mm format. This camera also makes a great piece for those that collect vintage cameras. Remember the pictures your dad or even grandfather took?
Bring those days back to life with this Minolta X-700 camera. Camera comes with accessories shown in photos. Cokinlight 55mm Circular Pola Polarizing Lens Filter 55 mm CPL P-CL. Quantaray QA 25 Computerized Automatic Flash.
Roll of film Kodak max 35 mm film for color prints roll with tube. Extra tube for holding film. Straps to connect a custom camera carrying strap. 2 packs of Kodak lens cleaning paper. All Minolta guides and instructions.

---