Film Camera ZENIT-B with HELIOS 44M 2/58 ZEBRA'' lens Very RARE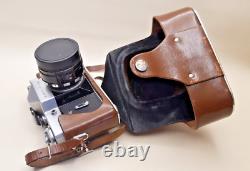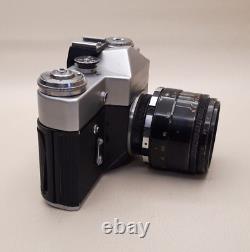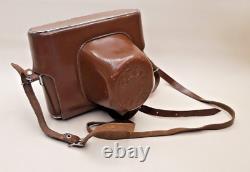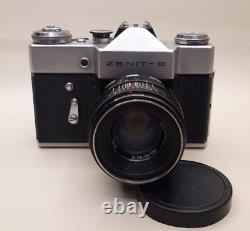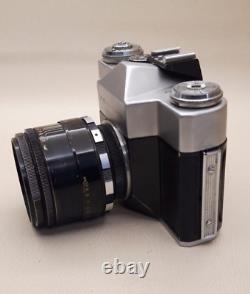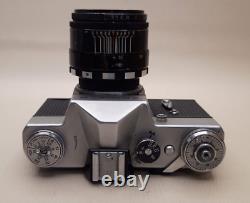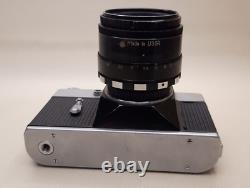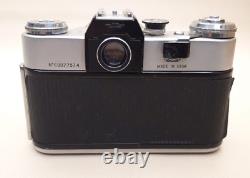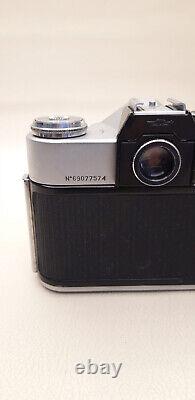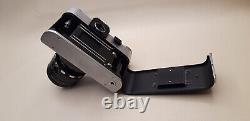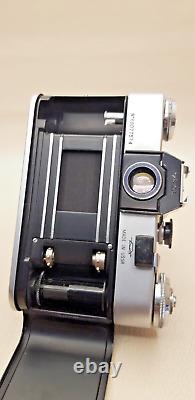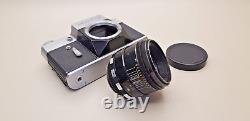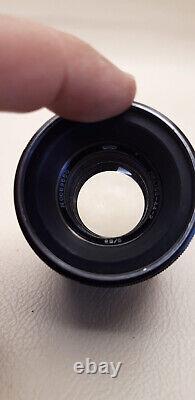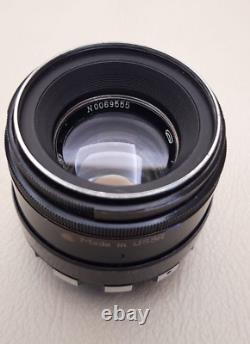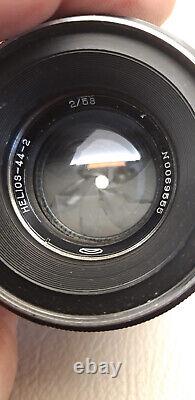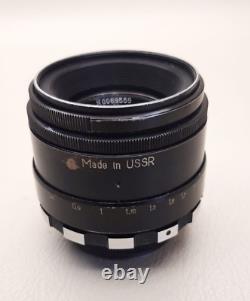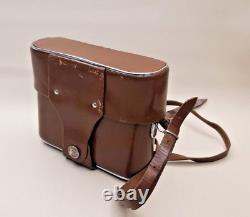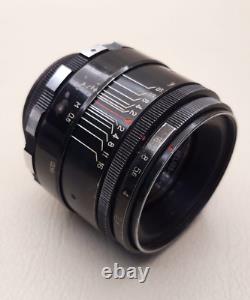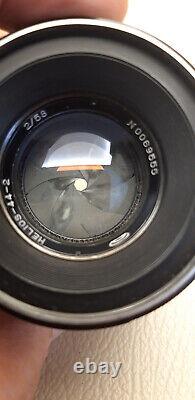 ZENIT- B Soviet Film Camera with Vintage HELIOS 44M 2/58' ZEBRA'' Lens RARE Soviet Era Original leather case. Camera and lens looks beautiful. Appearance / function: Good cosmetic and working condition. Shutter speeds work correctly, and the curtains do not hang up or slow down.
The rangefinder is working, and the viewfinder is clean, without mold or dust. Lens HELIOS 44-2 58mm'ZEBRA''' For photography lovers looking for a camera lens that captures clear foreground images while providing unique and beautiful bokeh affects, the Helios 44-2 is worth considering. Lens construction within this Helios camera lens for Zenit/Pentax is six elements in four groups.
Though it was made in the early 1990s, this 58 mm f/2.0 lens is compatible with many DSLR cameras with an adapter. It attaches to traditional, 35-mm cameras via the M42 x 1 thread. The Helios 44-2 features a maximum focal aperture of f/2.0. High focal apertures yield pictures with detail finer than what is perceived with the human eye. The aperture of this Helios camera lens for Zenit/Pentax is manually adjusted via the aperture ring.
Focal length varies a little in this 58 mm f/2.0 lens from 58-60 mm. Because of its adaptability, one-of-a-kind bokeh effects, and high focal aperture, the Helios 44-2 is a fine camera lens for producing photos with unique effects.
I'm glad that you are interested in lots that I sell. Wish you a good shopping.

---